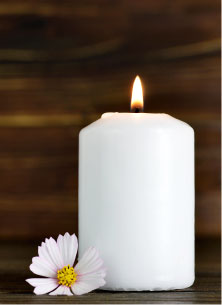 Daniel Derek Chapman
Published September 25,2018
Obituary's Biography:
Daniel Derek Chapman, age 36, a resident of Round Lake Park, passed away after a brief illness on Monday, September 24, 2018. Daniel was born on May 1, 1982 in Evanston. Daniel was the youngest of 4. From a very early age Danny was someone that people naturally engaged with. To describe the type of person that he was is easy, he was genuine and loyal to his core. He wore his heart on his sleeve and if you were lucky enough to have his love and friendship you'd have it forever. He loved fiercely and protected his tribe. He would always be there to celebrate life's moments with those he cared for. He was funny and had a laugh that was so contagious you could not help but get all wrapped up in whatever he found funny.
Daniel is survived by his mother, Gail Chapman; step-father, Mark Chapman; siblings, Jonathan (Nancy) Perkins, Kevin Perkins and Kelly (John) Pehler; fiancé, Bree Cox; and was admired by many nieces and nephews. He was preceded in death by his grandparents, Arthur and Marilyn Wisniewski.
A visitation is scheduled for Saturday, September 29, 2018 from 10:00am until 1:00pm at Strang Funeral Chapel & Crematorium, 410 E. Belvidere Road, Grayslake, IL 60030. In lieu of flowers, please make a donation in Danny's honor to the Boys and Girls Club of Lake County. http://www.bgclc.com/how-you-can-help/donate/
For information, please call 847-223-8122 or go to www.strangfuneral.org.