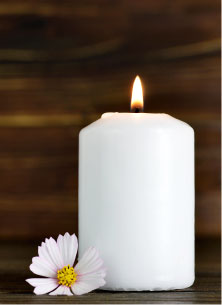 Christopher Juarez
Published June 04,2019
Obituary's Biography:
Christopher Juarez, age 36, of Round Lake Beach passed away on June 2, 2019 in Gurnee, IL.  He was born on January 29, 1983 in Chicago.
He is survived by his parents, Raymond and Debra Juarez; sisters, Angela (Jennie) Juarez, Katherine Juarez, Dejah (John) Juarez Padon, Christina (John) Juarez Durante; Life-Long Friend, Crystal Brage; grandfather, Stanley Szczesniak; nieces and nephews, Mac, Zoe, Makenna, Arianna, and Raymond; and many aunts, uncles and cousins.  He is preceded in death by his grandmothers, Patricia Szczesniak and Celia Juarez.
 A visitation is scheduled for Friday, June 7, 2019 from 10:00am until 11:00am with the funeral service commencing at 11:00am at Strang Funeral Chapel & Crematorium 410 E. Belvidere Rd. Grayslake, IL 60030.  Interment will be held at Ascension Catholic Cemetery in Libertyville.  For more information, please call (847)223-8122 or visit www.StrangFuneral.org.