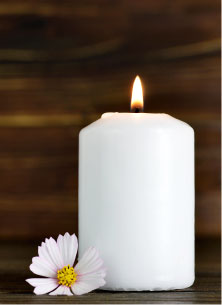 Carl Robert Peterson, Sr.
Published October 04,2017
Obituary's Biography:
Mr. Peterson of Grayslake, Illinois passed away Sunday, October 1, 2017 at the age of 86. The son of the late Charles and Alice (Kotajarvi) Peterson was born August 22, 1931 in Calumet Township, Houghton County, Michigan. He was a member of United Protestant Church of Grayslake. Mr. Peterson was retired from the Frank G Hough Company (later known as International Harvester and Dresser) in Libertyville. Mr. Peterson was an active member of the church community and enjoyed traveling and camping with his family. He was known for his abilities to fix things around the house and he enjoyed working on cars, engines.
He was preceded in death by his wife Janice Peterson (Connolly) whom he married in 1969. He is survived by his children; Kathleen Baillargeon; Carl Peterson and Laura Choate (spouse); two grandchildren; Amber Baillargeon and Jessica Baillargeon, one brother and one sister; Alicemae Meyer and Charles Peterson and several nieces and nephews. In addition to his parents he was also preceded in death by two brothers; Arthur Peterson and Raymond Peterson.
The family will be present on Saturday, October 7, 2017 from 10:00 to 11:00 a.m. at the United Protestant Church of Grayslake located at 54 S Whitney St. to receive family and friends followed by a Memorial Service at 11:00 a.m. At Mr. Peterson's request cremation has taken place.