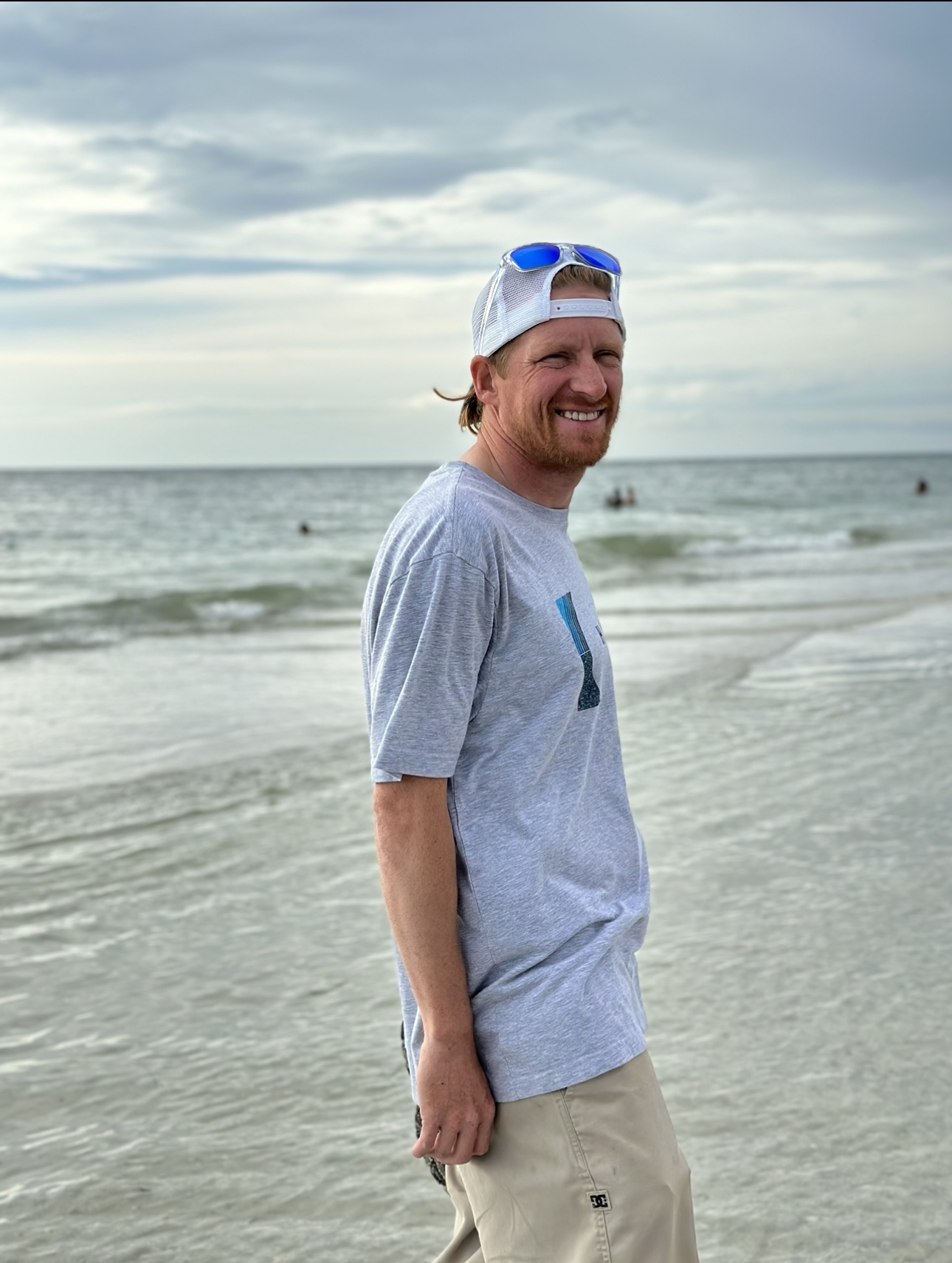 Brett R. Cromeans
Published October 30,2023
Obituary's Biography:
Brett Ross Cromeans, age 43, passed away on October 17,2023 with his family at his side at Loyola University Medical Center in Maywood, Il after fighting a life-long battle with Cystic Fibrosis. Brett born on September 20, 1980 in Waukegan to Tom and Sharon Cromeans.
Brett was born with Cystic Fibrosis and in February of 2020 he received a double lung transplant and because of Brett's donor his family was able to get three and a half more years with him. This allowed Brett and Kelli to take one last vacation to celebrate her 40th birthday. This was the first time Kelli had ever been to an ocean which is a very special memory for her.
Brett was a graduate of Antioch High School class of 1998, then went to Westwood College and graduated with a Bachelors in design and visual communication in 2012. He met the love of his life Kelli in 2004, and they married in 2009, and then remarried in 2018.
From an early age Brett enjoyed working on cars, motorcycles, and snowmobiles. If there was something he did not know how to fix he worked at it until he figured it out, he never gave up.
Brett enjoyed snowmobiling and riding with family at an early age and riding every winter as an adult in the Upper Peninsula, Michigan and Wisconsin with Kelli and close friends. He and Kelli also enjoyed riding their Harley around the area, but truly loved riding through the Smoky Mountains in Tennessee, every year since 2019.
Brett was a former DJ in the Lake County/Chicago Area from 2003-2013. He was very musically inclined he took guitar lessons and enjoyed going to see live bands in the area. He also had a love for art; calligraphy; web design and more.
As a young child and young adult, he enjoyed playing many sports. For several years, he rode BMX but one of his passions was his love for golf. Brett and his family played every weekend and his most memorable memories is when he played golf with his beloved papa. Brett was on the Antioch High School Golf Team and the last couple of years he played in the Illinois Open. He worked at Lake Bluff Golf Club, Bull Valley Golf Club and Arboretum Golf Club as a teaching professional.
Brett was a smart, hardworking, helpful, positive, witty, sarcastic, funny, spontaneous, fun-loving, and strong.
Brett was employed at CDW in Linconshire, Il for the past 10 years. He truly enjoyed what he did and made many close friends during his tenure. He began as a customer relations specialist then received many promotions most recently being Business Development Specialist for Fortinet. In August, Brett was interviewed from his hospital bed and this fall was accepted into CDW'S Emerging Leaders Program.
Brett also adored his and Kelli's fur baby, Axl Rose. Axl was always at his side during all his health issues and they had a very special bond.
Brett is survived by his wife of 5 years, Kelli Cromeans; his parents, Tom and Sharon Cromeans; his brother, Brad Cromeans; his grandmother, Joean Handyside; and his beloved fur baby, Axl. He is preceded in death by Duane "Papa" Handyside Sr., William (Bill) Cromeans, Sr., and Quinell Cromeans.
A Celebration of life will take place for family and friends at a later date.
For more information log onto www.strangfuneral.org or contact (847)223-8122.