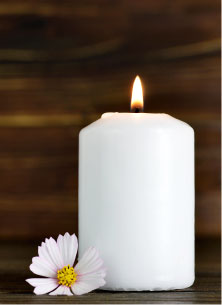 Armin S. Mauritz
Published August 01,2018
Obituary's Biography:
Armin S. Mauritz, 78, a resident of Round Lake Beach, IL, passed away Tuesday, July 31, 2018 in Barrington, IL.  He was born January 20, 1940 in Memel, Germany.  Armin was a veteran having served for the US Army and had retired from Tuxco Corporation in Gurnee.  Armin is survived by his children Syd (Darla) Mauritz, Sheila (Harold) Mauritz Short, Arminda (Dale) Badgerow, Michelle Knudson, and Shawn Mauritz, his grandchildren Colton Mauritz, Patrick Mauritz, Marshall Mauritz, Madison Short, Riley Short, Brandy Jacquette, Casandra Collett, Devon Rogers, Everett Badgerow, Faith Badgerow, Tricia Wardlow, Quintin Wardlow, and Matthew Mauritz, his great-grandchildren Veronica, Angelina, and Patrick, and his siblings Ellen (John Donahue) Dishneau and Gerhardt (Friedl) Schwanabeck.  He was preceded in death by his parents and his wife Karen. 
A visitation is scheduled for Sunday, August 5, 2018 from 2:00pm until 6:00pm at Strang Funeral Chapel & Crematorium 410 E. Belvidere Rd. Grayslake, IL 60030.  A funeral service is scheduled for Monday, August 6, 2018 at 10:00am at the funeral chapel. Interment will follow at Ascension Catholic Cemetery in Libertyville, IL.  Memorials may be made to the Veterans Association.  For information, please call 847-223-8122 or go to www.strangfuneral.org.