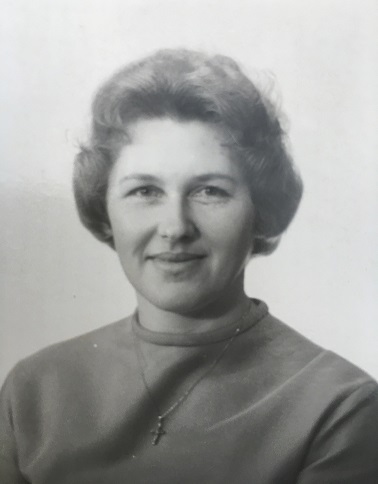 Eligia Golemiec
Published August 01,2018
Obituary's Biography:
Eligia Kazimiera Golemiec, 85, a resident of Round Lake, IL, passed away Tuesday, July 24, 2018 at Wauconda Care in Wauconda, IL.  She was born December 12, 1932 in Koczery, Poland. Eligia immigrated to United States in 1963 with husband Stanley "Stasz" and daughters. Lora Westbrook (Richard) sponsored the family's voyage across the Atlantic Ocean on the now retired ship M.S. Batory, via passage into Canada, then rail to Chicago. Eligia was a devoted mother and grandmother, talented seamstress, wonderful cook of traditional Polish fare. Eligia was an amazing woman of strength and grace, resolute with love for her family.
Eligia is survived by her daughters Grace "Grazyna" Harucki and Barbara "Bozena" G. Klein; her grandchildren Angela Peleska (Mark), Katrina Harucki, Megan M. Klein, Jennifer A. Klein, and Kurt R. Klein; her great-grand children Felecia Robinson, Jake Robinson, Rhianna Peleska, and Miles Solis and her dear companion for the last 5 years, Nugget- beagle.  Eligia was preceded in death by husband Stanley Golemiec on June 18, 2009.
A funeral mass is scheduled for Saturday, August 25, 2018 with family and friends at St. Joseph Catholic Church 114 N. Lincoln Ave. Round Lake, IL 60073. Visitation at 9:00 a.m., Mass at 9:30 a.m..  Funeral procession will follow mass to Avon Cemetery in Grayslake, IL (IL Route 83). For information, please call 847-223-8122 or go to www.strangfuneral.org.