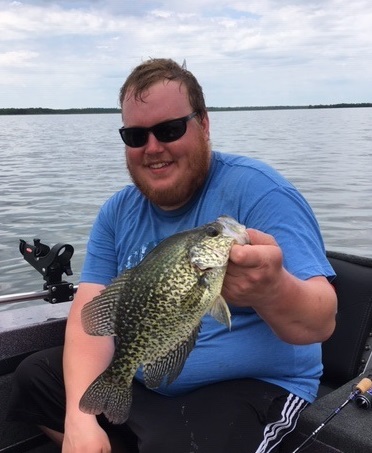 Andrew D. Prokof
Published June 01,2020
Obituary's Biography:
Andrew D. Prokof, age 28, died peacefully on Saturday, May 30th, 2020. Andrew was an avid fisherman and a lover of all sports who took great pride in his sheet metal work in the HVAC industry. He was a fan of the Chicago Bears and the St. Louis Cardinals. He loved his country and had great respect for those who served. He enjoyed having a good time and especially loved pushing people's buttons. He was most proud of his 50-inch musky he caught while fishing in Canada. Andrew had a giving heart, an incredible work ethic, and an outgoing personality, and he was the first to step up if anyone needed help.
Andrew is survived by his parents, David and Nancy Prokof; his sisters, Lauren, Michelle, and Paige Prokof (Tyler Huettig); and many aunts, uncles, and cousins. He is preceded in death by his brother, Kevin Michael Prokof; and his grandparents, Reginald and Ione Prokof and Melville and Betty Eaton.
A visitation will be held from 9:00 am until 1:00 pm on Saturday, June 6th, at Strang Funeral Chapel, 410 East Belvidere Road, Grayslake, Illinois 60030. Due to COVID19, the visitation will be a drive-through service, please do not leave your vehicle. Following the visitation, a burial will be held at Randhill Cemetery, 1700 W. Rand Road, Arlington Heights, IL 60004. All are welcome at the burial but will need to maintain social distancing. The immediate family will be allowed by the gravesite, and everyone else should remain by their cars until the service is over.
In lieu of flowers, memorial donations can be made in the memory of Andrew D. Prokof to Take A Vet Fishing at http://takeavetfishing.org.