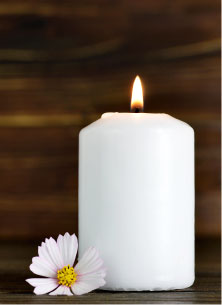 Donald DiLullo
Published July 05,2023
Obituary's Biography:
Donald DiLullo, 72, passed away on July 2nd, 2023, calmly and quietly under a full moon and fireworks in Round Lake Beach, IL. He was born on October 25th, 1950, to Joseph and Lucille DiLullo.
Anyone who knew Don loved his wicked dark humor, intelligence, and passion. He was an avid HAM Radio operator and a great storyteller. He loved his online gaming communities and friends.
Donald is survived by his children, twin daughters Ali (Matt) Dudley and Sarah DiLullo; his grandchildren Galina Massey, Daniel Coonce, and Tristan Vincent; and his sister Nancy (Tom) Cooney. He was preceded in death by his parents.
All funeral services were held privately and entrusted to Strang Funeral Chapel, 410 E. Belvidere Road, Grayslake, IL 60030.
In lieu of flowers, memorial contributions may be made to the Public Broadcasting System, of which Donald was a fan and supporter: https://pbs.org/donate/
For more information, please call (847) 223-8122 or visit https://StrangFuneral.org