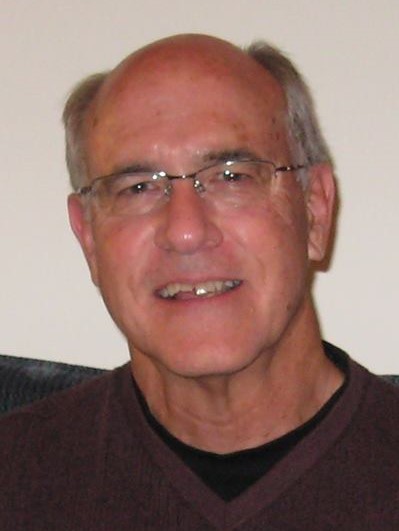 Barry E. Saturley
Published October 28,2021
Obituary's Biography:
Barry E. Saturley, 74, a resident of Grayslake passed away on October 26, 2021. Barry was born on November 12, 1946, to the late David Gaither and Opal (Cathcart) Saturley in Hopkinsville, KY and was the youngest of five children. Growing up you could often find him with either a basketball or baseball in his hands. He played basketball for and graduated from Christian County High School in 1964. He went on to play basketball at Marion Institute and Austin Peay State University. He continued his education obtaining and MBA from Murray State University in 1972.
Barry was a member of the US Army serving in the Vietnam War from February 1969 to April 1970. He was a Sergeant assigned to Company A, 5th Battalion, 2nd Artillery. Upon his return, he met and married the love of his life, Barbara (Snyder) Saturley. During their 50 years of marriage, they raised two children, Michael and Melissa.
Barry began his professional life as an accountant with Oscar Mayer in Nashville in 1974. He was promoted several times during his career, moving to Philadelphia, PA as plant controller and then to the headquarters in Madison, WI. His final move was to the Kraft headquarters in Glenview, IL where he remained until he retired in 2002. He enjoyed a long retirement with his beloved wife traveling, daily exercising at the health club, socializing with friends, golfing, and spending time in Pensacola, FL during the winter. He loved hosting the grandchildren especially after their trips to Six Flags Great America. He had a wonderful sense of humor and the grandchildren enjoyed texting jokes back and forthwith him.
Barry lived his life full of faith and integrity. He always put his family first by providing support and encouragement in all facets of life. He was a fantastic storyteller, and you knew he was telling a good one when you could hear a hint of Kentucky in his voice.
He is survived by his wife Barbara of 50 years, children Michael J. (Debra) Saturley of Bolingbrook, IL, and Melissa (Ryan) Saturley Schall of DeForest, WI. He was blessed with four grandchildren, Carmen Saturley, Andrew Schall, Tyler Saturley, and Asher Schall.
He was preceded in death by his parents and siblings: Barbara Lancaster, John Saturley, Wanda Stewart, and David Saturley.
The family would like to thank Dr. Bruce Brockstein and palliative care physician's assistant Lindsay Rademacher as well as Dr. Jason Kraemer for their excellent care. A special thanks also to the emergency and hospice staff at Condell Memorial Hospital. The family is forever grateful for Steve "Uber" Timmons, and the Scarpelli and Mayer families for their help and support.  A private memorial service is planned for a later date. Memorial gifts may be made to support Carbone Cancer Center, c/o UW Foundation, U.S. Bank Lockbox, Box 78807, Milwaukee, WI 53278-0807 or give.uwhealth.org.
All funeral arrangements were made by Strang Funeral Chapel, 410 E Belvidere Road, Grayslake, IL 60030. For more information, please call (847)223-8122.