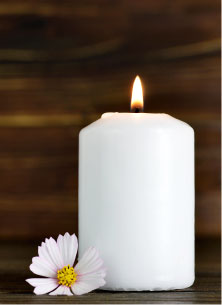 Paul M. Zwiener
Published August 17,2016
Obituary's Biography:
Paul M. Zwiener, age 57, of Wildwood, IL passed away Friday, August 12th, 2016 in Libertyville, IL. He was born September 5th, 1958 in Blue Island, IL to Dietmar and Antoinette Zwiener.  He was a member of the Boscobel Midwest Great River Rally.
Paul is survived by his children, Michael Zwiener of Phoenix, AZ and Jessica Zwiener of Gurnee, IL. his siblings Victoria Ardizzone, Lucinda (Kevin) Carruthers of Homewood, Brian (Lisa Rigsby) Zwiener of Bourbonnais, IL, and Roberta (Verne) Bauer of Crestwood; and nieces and nephews, Brian Maxwell, Elliot Carruthers, Antoinette Zwiener, Scott Bauer, Mackenzie Zwiener, Celeste Bauer, and Jacob Zwiener,  his girlfriend, Connie Ostrowski. He was predeceased by his parents, daughter Michelle, and sister, Celeste.
Friends and family may visit from 3:00 P.M. until 8:00 P.M. on Monday, August 22nd, 2016, followed by a memorial service commencing at 8:00 P.M. at Strang Funeral Chapel & Crematorium, 410 East Belvidere Road (Route 120), Grayslake, IL 60030. For information, call 847-223-8122 or visit www.strangfuneral.org.