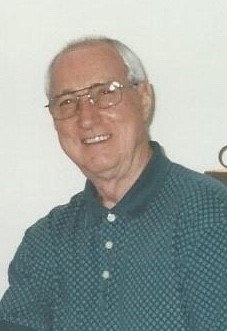 William "Tommy" Lee
Published March 02,2021
Obituary's Biography:
William Tommy Lee, 84, died unexpectedly February 27, 2021 at his Grayslake, Illinois residence. He was born November 14, 1936 in Pinson Fork, Kentucky. The son of Bruce and Minnie (May) Lee.
Tommy attended Hurley High School, served in the U.S. Army, worked at Clayton Mark Company, Evanston, IL, retired from International Harvester/Komatsu Corp, Libertyville, IL and retired from Morton Mfg., Libertyville, IL. In his retirement years he served 17 years as chairman of UAW Retirees Local 1643. Tommy also enjoyed his years driving a school bus for Woodlands Illinois School District. He was often heard comparing the amazing difference between his school days and the present days.
Tommy and his brothers, aka "Minnie's Boys", were always entertaining in the Wolfpen community located near Hurley, Va. particularly when it came to sports trivia and playing "pop caps". He was always in pursuit of his best golf score especially if it was better than his brothers'. He was especially proud of his 2 holes-in-one. Tommy served in the US Army from 1959 to 1964 where he was a 1st Class Gunner and had winning records boxing and pitching baseball. When asked if he liked the Army, he would reply, "You bet I did! I didn't have to walk across a mountain to get-up a team and find a flat place to play!" In later years Tommy loved to ride his bike.
Those left to cherish his memory include his loving wife of 59 years, Ilene (Davis) Lee, Daughter Nancy (Joe) Miller and Grandsons Payton and Jordan Miller, of The Woodlands, TX; Brothers, John Carl (Joann) Lee of Mount Washington, Ky.; Ira (Alma) Lee of Beckley, WV and Donnie (Dottie) Lee of Bradenton, FL; as well as a niece, several nephews and his cat, Yoda.
On Monday, March 8th, 2021 the family will receive friends at 11:00am at Grundy Funeral Home, Grundy, VA with a funeral service at 1:00pm. Interment will follow at Mountain Valley Memorial Park, Big Rock, VA.
Pallbearers are nephews and grandsons.
Arrangements by Strang Funeral Chapel, Grayslake, IL and Grundy Funeral Home, Grundy, VA. For more information please log onto www.strangfuneral.org or contact (847)223-8122.