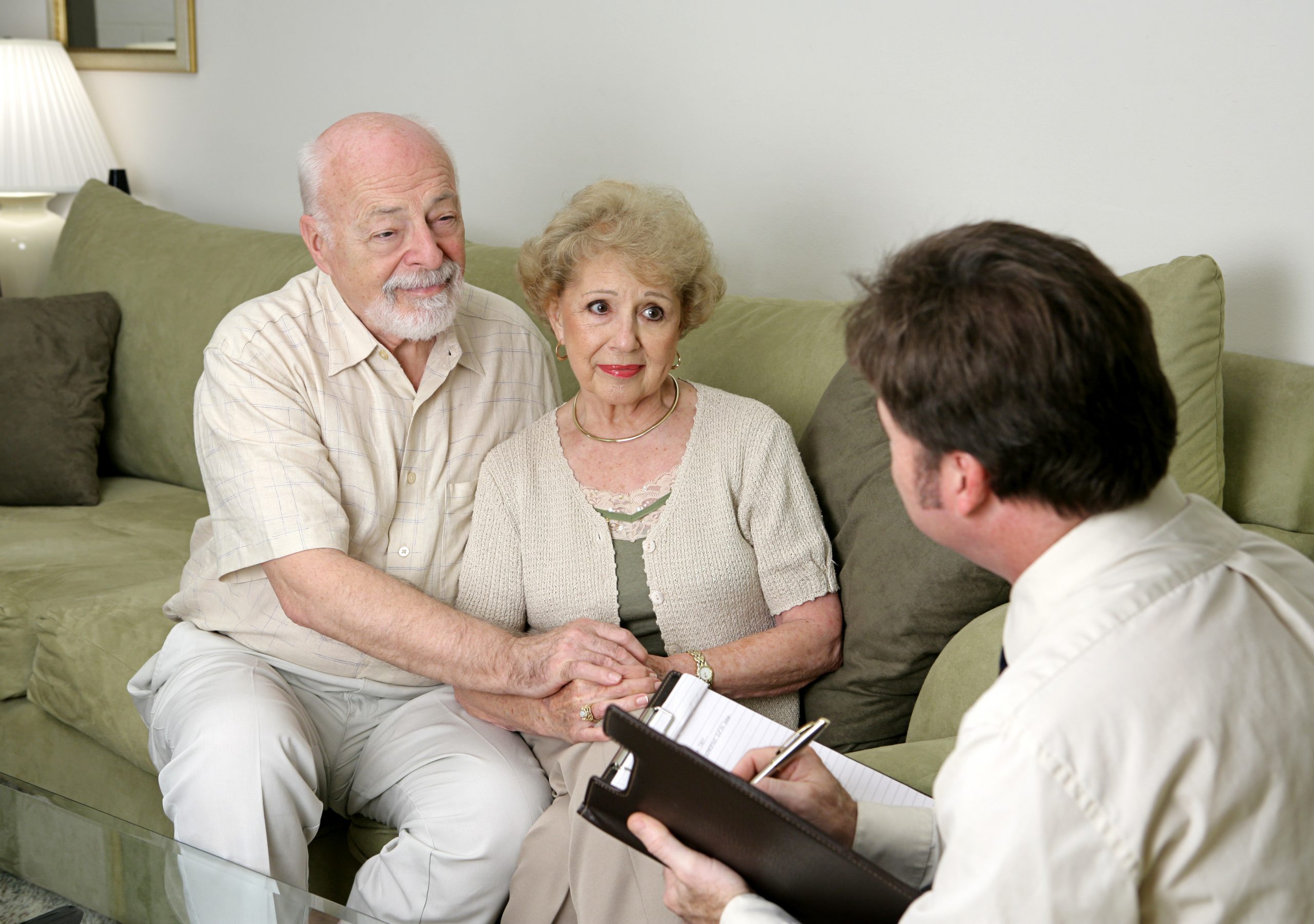 Reasons You Should Pre-Plan Your Funeral Arrangements
Published October 15,2014
Let's face it; nobody likes to talk about their mortality or the death of loved ones. While it's a natural part of life, there's still a certain taboo around discussing death. Unless you've discovered a way to live forever, it's important that you plan accordingly for your funeral arrangements while you're still around. Strang Funeral Chapel & Crematorium can help you with your pre-planning arrangements, proceedings, and paperwork to make it easier for your family when your time comes. We'll sit down with you and discuss your ideas, wants, needs, and other specifics in a friendly and comfortable environment. When you take the time to plan for your final resting place and memorial service, you take some of the weight off the shoulders of your loved ones. If you're still not convinced why this is a great idea, we'll dive into some more reasons.
Lighten the Load a Bit for Your Grieving Family Members
After you pass, the grieving process hits everyone differently. It's enough of an emotional rollercoaster to deal with your death. Now your family members have to plan a ceremony, arrange a cremation or burial site, find a funeral home and director, and much more. Think of this as an opportunity to pay it forward and ease your passing for your loved ones. Your family will appreciate that you took the time to plan ahead, letting them focus on their recovery and the memories you shared together.
Ensure Your Final Wishes Are Met
If you've never discussed your final arrangements with your family members before, how will they know how you wish to be treated once you're gone? Planning ahead helps to relieve your family from having to make difficult decisions regarding your funeral, especially during their mourning period. Additionally, when you plan your own proceedings, you guarantee your memorial service is the best representation of who you are, allowing your friends and family to celebrate your life. Maybe you don't care for poems, songs, or tear-inducing speeches. Make your final wishes known on paper by planning accordingly.
Pre-Pay the Costs of Your Services and Memorial
There has been a rising trend of people paying for their own memorial services ahead of time so that they don't feel guilty about their loved ones paying. You can easily make arrangements before your passing about payment for your proceedings. We can accommodate your payments from an estate, trust fund, or other option to go towards your funeral costs. This process lets you rest a little easier knowing you didn't put an additional weight on your family to pay for your passing. Additionally, this can help prevent your family members from making rash decisions about spending too much when you may have wanted a simple service. Grief often makes simple decisions difficult. Take an extra step to lighten the impact on your loved ones.
Secure Your Funeral Plans without Price Shifts
Either due to inflation or the overall cost of memorial service prices, planning ahead now locks in your payment. You won't have to worry about your family paying extra for your services due to unforeseen expenses. At Strang Funeral Chapel & Crematorium, we honor your contribution and lock you in for your services at the price discussed. We can talk to you more in-person or over the phone on this aspect to clear up any questions.
It's Fast, Easy, and Convenient
The less time we spend talking about death, the better. We make the entire process of planning for your memorial services quick and efficient. We'll go over every detail with you in a friendly and concise matter so you can plan your funeral and get on with living your life. Compare the costs of caskets, urns, and other aspects in our inviting space. We're not salespeople. We just want you to enjoy the peace of mind that you're comfortable with your passing and that you've done all you could to make it easier for your family.
Be Remembered for You, Rather Than Somebody Else's Ideas
A funeral service is a celebration of life. In this instance, your life. You want to be remembered on your terms. When you pre-plan for your service, you let us know exactly how you want everything to proceed. We can include tributes and ideas that reflected you for who you really were, including your personality, lifestyle, and even budget. Make it personal for your family so that they don't have to worry about honoring you correctly. Each step of pre-planning your memorial service makes it easier for your loved ones during your passing. Be there for them in ways that you can no longer be.
Call Strang Funeral Chapel Today to Plan for Your Funeral
A lot goes into a funeral service. Pre-planning for your own funeral allows your family and loved ones their own time to grieve without worrying about selecting the right aspects of your memorial. At Strang Funeral Chapel & Crematorium, we'll listen to you and make sure all of your wishes get carried out during your funeral. Come to us with your ideas, and we'll get you squared away. Contact us today to get started.