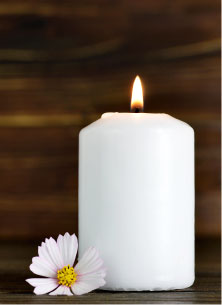 Susan Freda
Published June 24,2020
Obituary's Biography:
Susan Freda (nee Schneider), age 86, a resident of Grayslake passed away on June 18, 2020. She was born on November 4, 1933 to Henry and Anna Schneider in Chicago.
Susan was a woman with a loving heart. She was the cherished mother of Carolynn (James) Badger, Roger (Margaret) Richter, Gloria Richter, Jewel Richter, Randolph (Anita) Richter, Reynold (Jane) Richter, Raymond (Barbara) Richter, Ronald (Cherie) Richter; loving mother-in-law to Donna Richter; loving grandmother of 10 dear grandchildren; and 9 great grandchildren. She was preceded in death by her parents; 2 brothers, Carl Schneider and Leo Schneider; two husbands, Reynold Richter and Henry M. Freda; and two sons, Richmond Richter and Russell Richter.
A private memorial service will be held at a later date. The family requests that in lieu of flowers or plants, that donations be made to the National Kidney Foundation (www.nkfi.org) or the charity of your choice. For more information, please call (847) 223-8122 or visit www.StrangFuneral.org