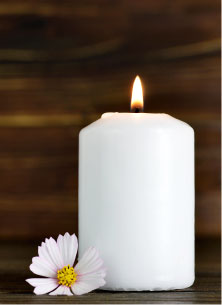 Susan Ann Mumford
Published July 08,2017
Obituary's Biography:
Susan Ann Mumford, 42, a resident of Fox Lake, IL passed away July 7, 2017 at Journey Care in Barrington, IL.  She was born September 7, 1974 in Waukegan, IL to Robert and Elizabeth (nee Oshinski) Mumford.  She was united in marriage to Richard Hammond in July of 2006.  Susan is survived by her husband, Richard Hammond; sons, Tyler and Alexander Mumford; daughter, Breanna Hammond; mother, Elizabeth Mumford; sisters, Kathlyn (Paul Berry) Mumford, Laura Calhoun and Linda Mumford; brothers, Kenneth (Jami) Mumford, Steven Mumford and Edward Mumford; granddaughters, McKenzi Mannes and Arya Mumford.    
A visitation is scheduled for Wednesday, July 12, 2017 from 4:00pm until 8:00pm with the funeral service commencing at 11:00am on Thursday, July 13, 2017 at Strang Funeral Chapel & Crematorium 410 E. Belvidere Rd. Grayslake, IL 60030.  Interment will be privately held. For more information please contact (847)223-8122.