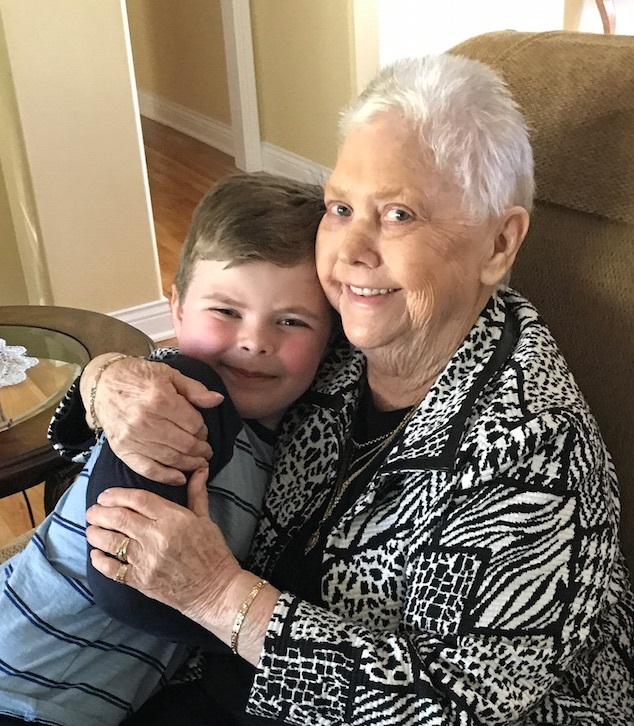 Shirley A. Cartwright
Published April 27,2019
Obituary's Biography:
Shirley A. Cartwright, 82, passed away on Monday, April 22, 2019. She was born on August 19th, 1936 in Oak Park, IL. She was preceded in death by her parents, Leo and Thelma Klass, and only sibling, sister Virginia. She is survived by her children Susan (James), Cynthia (Eloin), Thomas, Leeann, and Robert. She was blessed to be a grandmother and great-grandmother many times over. She was the very best G.G. to the "little guys"- Devlin and Regan.
Shirley attended the Immaculate Heart of Mary in Chicago, IL. She was happiest enjoying the warmth and sun in Florida, where she lived for many years before returning to be near her family in Illinois. She was extremely creative and her artistic talents could be seen in her cooking, sewing, crafts, and wardrobe. She loved animals, especially dogs. She made a lasting impression on every person she met and it was a joy to hear her call you "sweetheart". She was loved fiercely by those closest to her.
A visitation and memorial service will be held at Strang Funeral Chapel, 410 E. Belvidere Road, Grayslake, IL 60030 on Saturday, May 4, 2019 from 3:00pm until 4:00pm with the memorial service commencing at 4:00pm. For more information, please call (847) 223-8122 or visit www.StrangFuneral.org.
Memorial contributions can be made to St. Jude Children's Hospital (www.stjude.org) or the Ronald McDonald House Charities (www.rmhc.org). 
"… people will forget what you did, people will forget what you said, but people will never forget how you made them feel." – Maya Angelou