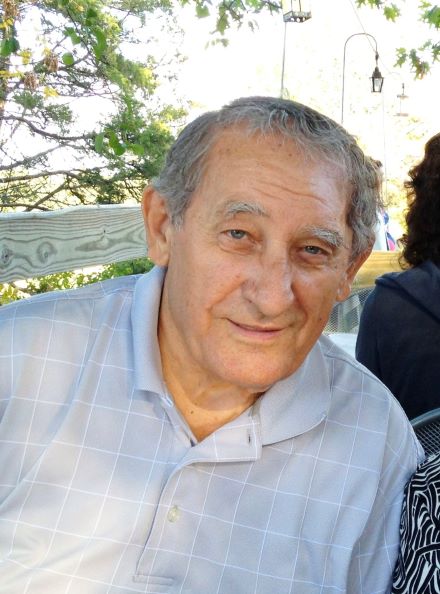 Rajko Paldrmic
Published September 22,2022
Obituary's Biography:
Uvek u našim srcima
Always in our hearts
Rajko Paldrmic1942 – 2022
Rajko was born in Grab, Montenegro to Dosta & Spaso and immigrated to USA in 1969. Loving husband to Mara, father to Natalija, and Nick (Anne), grandfather to Isabella, Evan and Alexandra.
He was blessed with a large family, was a cousin, brother-in-law, and uncle to many including Dragan, Nenad, and the late Dusan. Preceded in death by his brothers Savo, Dusan, and Mile. Further survived by kumovi, other family & friends here, Montenegro, and Serbia.
He studied to be a math & history professor before he came to US. He briefly taught at Ivy Tech, worked as a steelworker and technician to put food on the table for his family here and overseas. Rajko enjoyed playing soccer especially in club championships. He excelled at chess and won 2nd place (his older brother Mile won 1st) in national tournament sponsored by Yugoslav embassy. He loved fishing, teaching others how to fish, camping, puzzles, fixing things, traveling and especially grilling for family and friends. His motto was "take it easy". He passed peacefully in his sleep at home September 20, 2022. We will remember him most for his kind blue eyes, smile, laugh, patience, easy-going demeanor, love of family, Orthodox traditions, animals, and for always wanting to make others laugh and relax.
A funeral service is scheduled for Saturday, September 24, 2022 at 12:30pm at New Gracanica Church 35240 W Grant Ave, Third Lake, IL 60046. The burial will follow at the cemetery on the church grounds.
All funeral arrangements were entrusted to Strang Funeral Chapel & Crematorium 410 E. Belvidere Rd. Grayslake, IL 60030. For more information please log onto www.strangfuneral.org or contact (847)223-8122. For flowers you may contact Lewis Florist (847)223-6600.