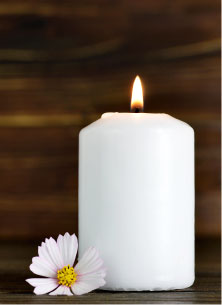 Nicholas "Christopher" Teesdale
Published April 05,2021
Obituary's Biography:
Nicholas John Stephen Teesdale, known as Christopher, 61, of Grayslake passed away on Monday, April 5, 2021 at his home. He was born on May 12, 1960 in Bristol, England to Keith and Angela Teesdale. Christopher attended the England School of Music and graduated from Nottingham University. He taught in English As A Second Language summer classes at Oxford University and English all over the world.
Christopher is survived by his wife, Mary Ellen (nee Kluth) Teesdale; his mother, Angela (nee Tice) Teesdale; his sister, Sarah Jane Diamond; his stepchildren, William (Susan) Albrecht, Paul (Siobhan) Albrecht, Christopher Albrecht, and Colleen (Jim) Becker; his grandchildren, Felicia, Alexis (Kenny), Tricia (Billy), Nathan, Ashley, Billy, Matthew, Grace, Jordan, and Devin; his great grandchildren, Rosaline, Jacob, Lilly, and Ellie; his niece, Christabelle Key; his nephews, Rob (Amy) Key and Ben Key; his sister-in-law, Marlene Kluth; and many cousins and friends.  He is preceded in death by his father, Keith Teesdale; his brother-in-law, Richard Kluth; his mother-in-law, Ellen Kluth; and father-in-law, George Kluth. Funeral services were held privately.  All funeral arrangements were entrusted to Strang Funeral Chapel, 410 E. Belvidere Road, Grayslake, IL 60030.  For information, please call 847-223-8122 or visit www.strangfuneral.org.