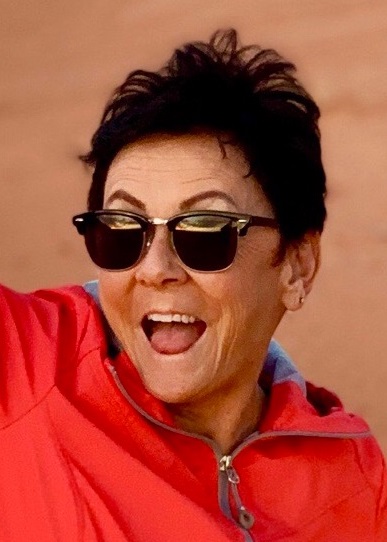 Nancy Noel Siedlecki
Published December 23,2019
Obituary's Biography:
Nancy Noel Siedlecki (1955 – 2019)
Nancy Siedlecki, age 64, of Spring Grove, passed away unexpectedly in Lake Villa, IL on December 19, 2019. Nancy was born on December 12, 1955 in Evanston, IL and was a long-time resident of Lake Villa. Nancy is survived by her loving husband, Howard Siedlecki, children Nicole (Kevin) Mazur, Brandon Brecheisen, Steven (Debbie) Siedlecki, and her cherished grandchildren Teegan Mazur, Sierra Siedlecki, Brooke Siedlecki, and Ryan Siedlecki. Nancy also leaves behind a large extended family and many close friends.
Nancy followed her passion to become an interior decorator, receiving her decorating degree from Sheffield School of Interior Design. In 1994, Nancy established her very own home staging, redesigning and decorating business, "Image of Excellence", and most recently received her certificate for "Color Consulting" which led to the spectacular color on a Grayslake Landmark on Center Street. Prior to that, she was employed by Baxter Healthcare in Deerfield, IL and Saint Therese Hospital in Waukegan, IL.
Nancy enjoyed many vacations with her family, including international adventures, family campouts in the RV, snowmobiling in the Northwoods, Easter weekend retreats and creating unforgettable memories in the "Up North" cabin for Thanksgiving. Her labor of love and natural talent was beautifying their home and yard – she would spend endless hours diligently working with meticulous results. Nancy was an active parishioner at St. Gilbert's Church in Grayslake, IL.
Nancy was preceded in death by her parents Robert and Patrice Lindeman, her brother Robert Lindeman Jr. and her darling infant grandson, Bryce Mazur. Visitation will be held on Friday, December 27, 2019 between 3:00pm to 9:00pm at Strang Funeral Chapel & Crematorium, 410 E. Belvidere Road, Grayslake, IL. A funeral mass is scheduled for Saturday, December 28, 2019 at 10:30am at St. Gilbert Catholic Church, 301 E. Belvidere Road, Grayslake, IL. Interment will be held privately at a later date. In lieu of flowers, the family would appreciate donations to Advocate Children's Hospital Park Ridge Attn: Pediatric Intensive Care Unit, 1775 Dempster Street, Park Ridge IL 60068.