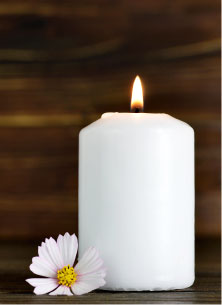 Mary R. Sosinski-Fuller
Published December 18,2022
Obituary's Biography:
Mary Ruth Sosinski-Fuller, age 75, a resident of Round Lake, Il, passed away on December 17, 2022 at Victory Lakes in Lindenhurst, IL. She was born on April 18, 1947 in Chicago to Leonard and Marie Sosinski. She worked as a computer programmer and in retirement she became a seamstress and dressmaker. She loved gardening and baking; her apple slices will be missed all.
Mary is survived by her sons, Robert (Kirsten) Kolar, Kevin (Annamaria) Kolar, and Christopher (Erin) Kolar; her grandchildren, Ava, Magdalen, Evie, and Quinn; her siblings, Michael (Cindy), Christine (Bob) Lane, Rose (Dale) Magness, Leonard Jr. (Jan), Elizabeth (Val) Podkowirow, Daniel, Jeananne Doyle, Elaine (Mitch) Brya, Carol (Mark) Bitto, and William; and many nieces and nephews.  She is preceded in death by her husband, Mark Fuller; and her parents, Leonard and Marie Sosinski.
A Funeral Mass will be held at St. Gilbert Catholic Church, 301 E. Belvidere Road, Grayslake, IL 60030 on Wednesday, December 28, 2022 at 11:00am.  A visitation will be held at Strang Funeral Chapel, 410 E. Belvidere Road, Grayslake, IL 60030 on Tuesday, December 27, 2022 from 4:00pm until 8:00pm.  Interment will be held privately. For more information, please call (847)223-8122 or visit www.StrangFuneral.org.