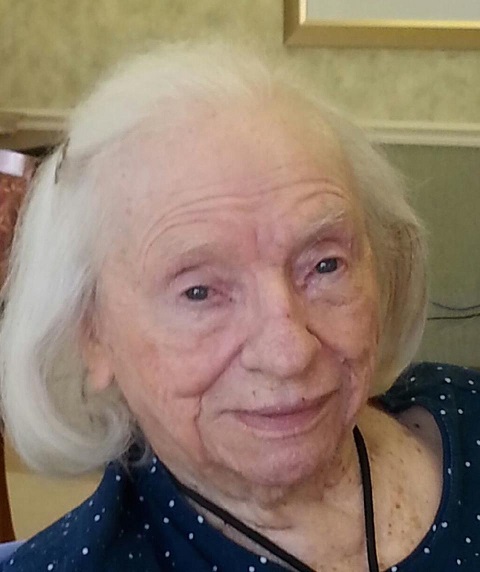 Marcell L. Diesterheft
Published February 07,2020
Obituary's Biography:
Marcell L. Diesterheft, 96, of Chicago, passed away February 4, 2020 at Sunrise in Gurnee, surrounded by her loving family.  She was born April 17, 1923 in Thorpe, WI, daughter of the late Karol and Frances Sikorski.  She was one of 15 children.  At the age of 18, she moved to Highland Park, IL, to serve as a family housekeeper.  Later, she would own her own business, Harmony Cove tavern, in the Uptown neighborhood.  It was there, she met her future husband, August Leo Diesterheft, whom she affectionately called Lee D.  They married at Bethesda Lutheran Church on January 18, 1958.  They enjoyed 48 years of wedded bliss in West Rogers Park before they moved to Libertyville to be closer their son and daughter-in-law in 2006.  Lee preceded his wife in death on Sept. 15, 2006.
Marcell exemplified strength and kindeness.  She was active in the Women's Guild at Bethesda church.  She loved music, dancing, and singing.  She enjoyed singing with the Sweet Adeline's barbershop chorus for many years.  She was a true and caring lady, deeply loved by all who knew her.
Surviving are her son, Les (Barbara) Zematis of Libertyville, IL; two grandsons, Scott (Sarah) Zematis of Evanston, IL and Jeffrey (Erin) Zematis of Kenosha, WI and 6 great-grandchildren; and one brother Clarence Sikorski of West Paterson, NJ. A celebration of Marcell's life will be held Monday, Feb. 10 at Grace Lutheran Church, 501 Valley Park Dr, Libertyville. The visitation will be held from 10-11am with a short service to follow. Church phone number: 847-367-7050. There will be a private interment at a later date. In lieu of flowers, donations may be made to Kindred Hospice, Alzheimer's Association, or St. Baldricks Foundation. For more information please log onto www.strangfuneral.org.