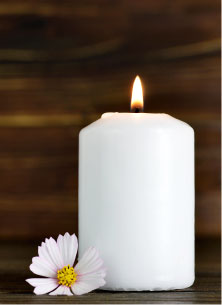 John E. "Jack" Burkett
Published October 01,2021
Obituary's Biography:
John E. "Jack" Burkett, 82, of Waukegan, Illinois passed away on September 28, 2021. He was born May 9, 1939 in Waukegan, Illinois, son of William and Ella Burkett. His first marriage of 25 years was to Karen Brunette. On April 25, 1987 he married Diane Hagedorn (nee Walther) of Vernon Hills, Illinois. Jack is predeceased by his brother Bob.
Jack was employed at the Waukegan News-Sun composing room for 31 years. He also worked as Operations Manager for Portals Plus, Inc. in Bensonville, Illinois for seven years, after which he retired and relocated with Diane to Sun City West, Arizona. His hobbies included newfound Arizona gardening, lifelong fixing just about anything for friends and family, and helping out everyone he knew or came across. Beginning in 2008, Jack and his wife Diane began working with the Friday Night PORA Bingo and became permanent volunteers. Jack's wife Diane passed away March 17, 2010.
Beloved survivors include children Christopher (Angela), New Smyrna Beach, FL; Gregory, Hot Springs Village, AR; William, Lindenhurst, IL; and Paige, Hainesville, IL; step-son Michael (Kristen) Hagedorn, with children Ulysses, Adonis, Orion and Raiden; brother Joseph, Gurnee, IL; grandchildren Michael (Morgan), their children Ben and Ethan; Tyler and Tess; and brother-in-law David Walther of Waukegan, IL.
Jack was a man of gentle kindness, honor, humor and a passionate Good Samaritan. He will be missed by all whose lives he touched. A memorial service will be held on Tuesday, October 5, 2021 at 12:00pm at the Strang Funeral Chapel, 410 E Belvidere Rd, in Grayslake, IL. A memorial visitation will be held at the funeral chapel on Tuesday from 11:00am until the time of service. For more information, please call 847-223-8122 or visit www.StrangFuneral.org.