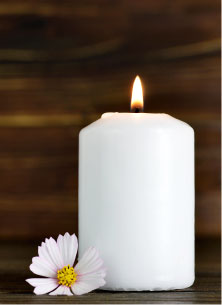 John Charles "Jack" Midler
Published April 18,2014
Obituary's Biography:
John Charles "Jack" Midler, 85, of Grayslake, IL passed away Wednesday, April 2, 2014 in Libertyville, IL. Jack was born December 4, 1928 to Charles and Margaret (Duffus) Midler in Minneapolis, Minnesota. He grew up in Southern Minnesota, and graduated from Eyota High School, Eyota, Minnesota, in 1946, part of a class of 5.
Jack served in the Army Air Force Reserve in Biloxi, Mississippi after high school at the end of World War II. After his time in the Reserve, he attended Macalester College in St. Paul, Minnesota, where he graduated in 1953.
Jack spent his entire professional career in two companies: General Mills, based out of Minneapolis, MN and Archer Daniels Midland based out of Decatur, IL. Jack was an avid reader throughout his life, and enjoyed playing cards, spending time at the family cottage in northern Wisconsin, and fly fishing.
Jack is survived by his loving wife of 57 years, Janice (Kinney); son Scott (Zoe) Midler; daughter Gayle Midler, and grandchildren Griffin Midler, Miranda Midler, and John Sison.
A memorial service will be held on Saturday, April 26, 2014 at Strang Funeral Chapel & Crematorium, 410 E. Belvidere Road, Grayslake, IL 60030 at 11:00AM. Visitation will be held one hour before the service. In lieu of flowers, the family requests that a memorial donation be made in his name to Trout Unlimited, 1300 N. 17th St., Suite 500, Arlington, VA 22209-3801. For information, please call 847-223-8122 or visit www.strangfuneral.org