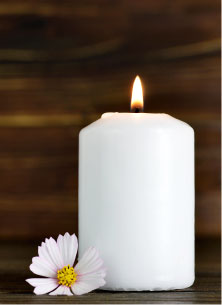 George C. Schechner
Published June 29,2013
Obituary's Biography:
George C. Schechner, Age 92, beloved husband of Margaret J. Schechner nee Trillschoen, who preceded him in death in 2004, longtime residents of Grayslake and parishioners at United Protestant Church of Grayslake, died on June 28, 2013 at Manor Care of Libertyville after a long fight with COPD. Born in Chicago, grew up on the near west side with brother Robert (who died in 1953), served in the Civilian Conservation Corps, served in the Army Signal Corps during WWII in Italy, served the City of Chicago as a firefighter for 30 years before retiring as a Battalion Chief in 1984. Many remember his service to Chicago as a first responder to the fire at Our Lady of the Angels, and his pride for his service in 1980 when other firefighters left to strike and he remained with other officers to conduct critical fire and rescue operations under police protection for 23 days.
After marrying in 1956 George and Margaret enjoyed 47 years of marriage that included European vacations to visit Margaret's many relatives , long road trips in powerful cars before radar detection, and dining at all the German restaurants they could find with many friends and family members. Survived by maternal cousins, Thelma Gontesky of California and Judy Meyers of New York. Internment private. Memorials may be made to the charity of your choice. Arrangements by Strang Funeral Chapel & Crematorium 410 E. Belvidere Rd. Grayslake, IL. For more information contact (847)223-8122 or log onto www.strangfuneral.org.