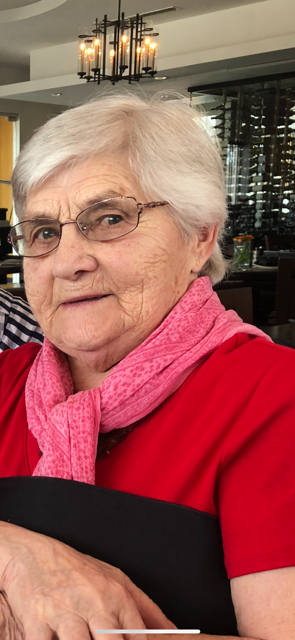 Daniela Kifer
Published December 16,2021
Obituary's Biography:
Daniela Kifer, age 89, passed away on December 14, 2021. She was born on December 31, 1931 in Poland to Andrzej and Feliksa (nee Panaszczyk) Mazurek. She came to the United States to become a full-time grandma.
Daniela is survived by her sons, Dariusz (Glenda Nene-Kifer) Kifer and Antoni Kifer; her grandchildren, Lukasz, Mateusz, Isabella, Alex, Kristian, Daniel, Rafal, and Magda; her siblings, Wladyslaw and Lucyma. She was preceded in death by her husband, Waclaw Kifer; her daughter, Anna Gryn; her parents; and her parents-in-law.
A funeral Mass will be held at St. Gilbert Catholic Church, 301 E. Belvidere Road, Grayslake, IL 60030 on Saturday, December 18, 2021 at 1:00pm. A visitation will be held at Strang Funeral Chapel, 410 E. Belvidere Road, Grayslake, IL 60030 on Friday, December 17, 2021 from 4:00pm until 8:00pm. Interment will be held privately. For more information, please call (847) 223-8122 or log onto www.strangfuneral.org.