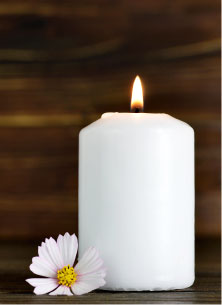 Czeslaw P. Kentzer
Published January 31,2018
Obituary's Biography:
On January 11, 2018 Czeslaw Paul Kentzer passed away peacefully in Danville CA.  Czeslaw Paul was born in Bydgoszcz, Poland to an affluent landowning family.  Together with his two brothers, mother and grandmother he was arrested at the start of World War II and imprisoned at  Cerekwitz, the first concentration camp established by Germany in occupied Poland.  After the Germans confiscated the family's possessions (including their home, land and business enterprise), Czeslaw Paul and his family were released from Cerekwitz.  To support his now impoverished family fourteen-year-old Czeslaw Paul worked as a farm laborer. The entire family eventually moved to Warsaw where the teenage Czeslaw Paul joined the Polish Underground Army (AK).  During the Warsaw Uprising (1944) he and his battalion Zaremba-Piorun, while under constant German attack, defended their position on Poznanska Street for 63 long days. When the Uprising was eventually suppressed by the Germans, Czeslaw Paul and his fellow defenders of Warsaw were forced to capitulate. As prisoners of war they were interned in Austria.  Undaunted,  Czesław Paul escaped his captivity. Barefoot and with no supplies to sustain him, he reached Switzerland and ultimately Italy where he joined the Polish Army, 2nd Corps. At the end of the war Czeslaw Paul was sent to England with the Polish army  where they were demobilized. Despite the long interruption in his education due to the war,  Czesław Paul managed to complete his high-school education in England in one-and-a-half years. He moved to the United States receiving a scholarship from the University of San Diego where he earned a degree in Mechanical Engineering. Czesław Paul continued his education at Purdue University receiving his Doctor of Aeronautic and Astronautic Engineering. He remained at Purdue, teaching  for 34 years, in the Department of Aeronautics and Astronautics. During this time he published numerous scientific papers and promoted several doctoral theses.  His graduate courses were taken by notable American astronauts like Neil Armstrong and John Blaha.  For many years Czeslaw Paul also worked as a consultant for  Lockheed Martin Aviation Co. Upon retiring from Purdue, Czeslaw Paul initially moved to Grayslake IL and subsequently to Palmetto and Sarasota FL. During his retirement  Czeslaw Paul enjoyed studying military history. He himself had received numerous medals and awards for his war-time activities. Czesław Paul was a lover of nature which he relished on his many walking tours.  The last months of Czesław Paul's life were spent in Danville, CA where he had moved to be near his children, Chris Kentzer (Melanie Bragg) and Paula Scallan as well as his three grandchildren Avery, Jameson and Nicole.
A visitation and funeral Mass will be held on February 7, 2018 from 11:00am until 12:00pm with the mass commencing at 12:00pm at St. Paul the Apostle Church 6401 Gages Lake Rd. Gurnee, IL.  Interment will follow at Ascension Cemetery in Libertyville, IL.  All funeral arrangements were entrusted to Strang Funeral Chapel & Crematorium 410 E. Belvidere Rd. Grayslake, IL 60030.  For more information log onto www.strangfuneral.org or call (847)223-8122.