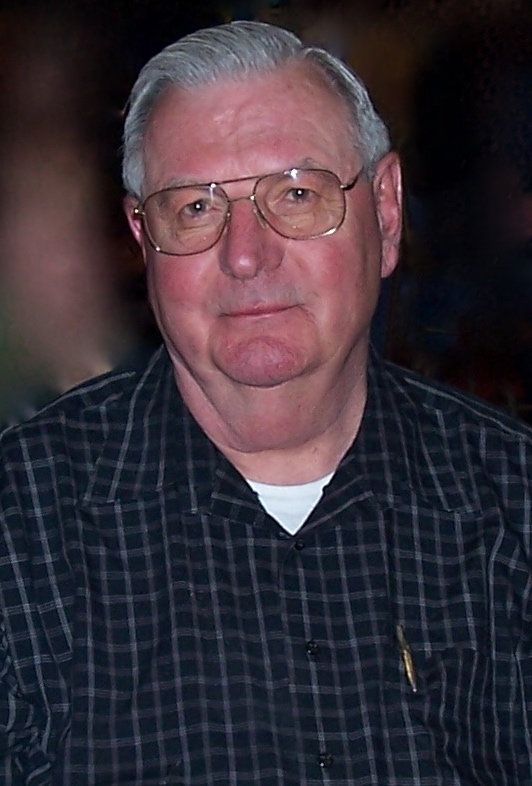 Colonel Robert F. Heinz Jr.
Published July 21,2018
Obituary's Biography:
Colonel Robert F. Heinz Jr. passed away peacefully surrounded by his wife of 47 years Erika Heinz and his son MAJ Erik L. Heinz at Advocate Condell Medical Center in Libertyville earlier this Spring on 24 April 2018 due to complications from pneumonia. He lived a full life just shy of his 85th birthday. Colonel Heinz is survived by his wife Erika, his three sons Robert F. Heinz III, Richard A. Heinz, MAJ Erik L. Heinz and his daughter Tina Weisler. He is also remembered through his grandchildren; Christopher Heinz, Robin Heinz, Matthew Trawczynski, SSG Anna Trawczynski and SPC Dillon Wolfe. He was preceded by his mother, father and his sister Lois.
Colonel Heinz was born in Chicago, Illinois on July 15, 1933 to Anne and Robert Heinz. He graduated from Fenger Academy High School in 1951, then attended Knox College in Galesburg, Illinois from 1951 to 1955 where he received a Bachelor of Science degree in Biology. He was designated a Distinguished Military Graduate (DMG) from the Senior ROTC Program and was Commissioned a 2LT, Medical Service Corps/Regular Army on July 2, 1955.
He attended his Branch Officer Basic Orientation Course at Fort Sam Houston, Texas. His first duty assignment was with the Medical Company of the 61st Infantry Regiment, 8th Infantry Division, Fort Carson, Colorado, where he served as the Mess, Motors, Maintenance and Supply Officer.
During his first assignment, Colonel Heinz was chosen to attend Army Cargo Helicopter Pilots training at Fort Rucker, Alabama in March of 1956. Upon completion of training in October of that year, he was assigned to the 50th Medical Detachment (Helicopter Ambulance) in the Republic of Korea where he served for 18 months. In 1959, then 1LT Heinz was selected to attend Fixed Wing training at Gary Air Force Base, San Marcos, Texas. Upon completion of this training he was assigned to the 5th United States Army Flight Detachment, Fort Sheridan, Illinois.
Multiple tours in West Germany, Fort Bragg, Fort Benning and two tours in the Republic of Vietnam followed. This included a tour on the Army Aviation Test Board, Fort Rucker, Alabama where he was the OH6-A (Little Bird) Test Manager and Chief of Aircraft Plans being responsible for all facets of testing and the ultimate deployment of the OH6-A (Little Bird). He was also the Medical Service Corps Army Reserve component advisor in Columbus, Ohio in 1975.
While stationed at Fort Rucker with the Aviation Test Board, Colonel, then Major Heinz, obtained a Master's Degree in Education from Troy State University. During his last tour in West Germany, from 1972 to 1975, Colonel Heinz served as the Commander, 30th Medical Group, Ludwigsburg and Surgeon of VII Corps.
He was promoted to full Colonel in July 1979 and finished his service as the Medical Coordinator for Army Readiness Region V, Fort Sheridan, Illinois. He then became the 4th Army Headquarters, Senior Army Medical Advisor with a Reserve Component responsibility of seven states and 49,000 medical reservists/guardsman.Colonel Heinz retired from active duty on 1 August 1985 at Fort Sheridan after 30 years of service to his country.
Colonel Heinz then returned to school and obtained an Associate Degree in Human Services and became a certified Alcohol & Drug Abuse Counselor, then the Program Coordinator for the Lake County Substance Abuse Program, Lake County Health Department/Community Health Center, Waukegan, Illinois for 17 years.
Colonel Heinz's military decorations include: The Legion of Merit, Distinguished Flying Cross for Valor, Bronze Star w/1 Oak Leaf Cluster (OLC), Meritorious Service Medal w/ 2OLC, Air Medal w/ "V" device for Valor and 12OLC, Army Commendation Medal w/ 1OLC, Vietnamese Service Medal w/ 3 Stars, Vietnamese Campaign Medal w/ 10 Campaigns and the Senior Army Aviator Badge.
Foreign decorations include: Korean Legion of Merit- Wha Rang, and the Vietnamese Cross of Gallantry w/ Silver Star.
Colonel Heinz's civilian organizations include the Sigma Nu Collegiate Fraternity, Phi Theta Kappa Scholastic Fraternity, the Exchange Club, the Honorable Order of Kentucky Colonels and the Dust-Off Association.
Colonel Heinz loved boating, emailing friends, "brown box sales" at Sears and JC Penny, Jelly Belly's, his Yugo addiction in the 80's and his SMART car. But by far, his love of Amazon will forever be remembered!
Colonel Heinz was laid to rest on May 4, 2018 at Fort Sheridan Cemetery in Lake Bluff, IL. He was sent with full military honors, surrounded by family, friends and his fellow soldiers already waiting for him.
The Heinz family would like to give a special thanks to the staff of Advocate Condell Medical Center in Libertyville, Strang Funeral Chapel in Grayslake and all the service members that provided the military honors for him.