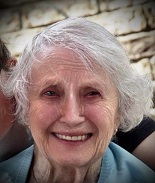 Betty L. Tenorio
Published June 07,2021
Obituary's Biography:
Betty L. Tenorio, 91, a former resident of Hainesville, IL before moving to Austin, TX, passed away April 10, 2021.  She was born November 21, 1929 in Illinois to Loda and Samuel.  Betty developed a passion for Powerlifting in her early 60's and was named NASA Athlete of the Year in 1996.  Her last competition was at the age of 75 after a battle with breast cancer, where she won her 30th Masters world record. 
Betty is survived by her daughter Candy (Neil) of Texas and many nieces and nephews. She was preceded in death by her parents, her brother Walt "Red", her sister-in-law Mary Jean, and her nephew Gerald "Gipper".
 A memorial visitation and service will be held on Saturday, June 12, 2021 from 10:00am until  11:00am with the memorial service commencing at 11:00am at Strang Funeral Chapel, 410 E Belvidere Road, Grayslake, Il 60030.  Memorial contributions may be made to the Alzheimer's Association. For more information please contact (847)223-8122 or log onto www.strangfuneral.org.