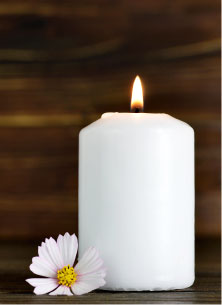 Benjamen Carl Daluge
Published November 01,2017
Obituary's Biography:
Benjamen Carl Daluge, 47, a resident of Round Lake, Il passed away Wednesday, November 1, 2017 at Condell Medical Center in Libertyville, IL . He was born December 30, 1969 in Lake County to Rueben and Annette Daluge.
Ben is survived by his loving wife, Laura of 14 years whom he married on December 31, 2002 in Round Lake; his children, Kerstin (Eric) Ceisel of Round Lake Beach, Becca (Tiffany) Cnota-Boyd of Carpentersville, Matt Kelly of Round Lake, Brendan (Liz) Kelly of Round Lake Beach, Sarah Blomberg of Round Lake, Leala of Round Lake, and Christina Daluge of Round Lake; his grandchildren, Mariah Ceisel of Round Lake Beach, Corey and Caiden Herzner of Carpentersville; his siblings, Sadie (Dennis) Gunnink of Darien, WI, Sherry Korb of Corbin, KY, Troy (Sherrie) Jordan of Elkhorn, WI and Debora Jordan-Webb of Corbin, Ky. He was preceded in death by his parents and his brother, Ronald Daluge.
A celebration of life will be held at the Holiday Inn, 6161 W. Grand Ave, Gurnee, IL 60031 on Sunday, November 12, 2017 from noon until 4pm. For more information please contact (847)223-8122 or log onto www.strangfuneral.org.
In lieu of flowers, please donate to the Ben Daluge After Care Help page.  https://www.gofundme.com/ben-daluge-after-care-help