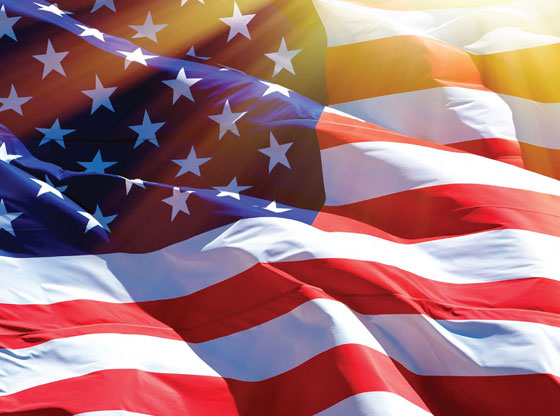 Aspects of Military Funeral Honors and Eligibility
Published November 25,2013
Did you know that the rendering of Military Funeral Honors for an eligible veteran is mandated by law to be free? If the correct parameters are met, veterans gain funeral benefits to honor them properly. The Department of Defense is held responsible for providing military funeral honors for those who have served. The Department of Defense began the implementation plan for providing military funeral honors for eligible Veterans as enacted in Section 578 of Public Law 106-65 of the National Defense Authorization Act for FY 2000 on Jan. 1, 2000.
They provide a dignified military funeral honor for veterans who have sacrificed their lives to defending our nation. This comes with a variety of different proceedings, including an honor guard detail with no less than two members of the Armed Forces. One of these members of detail will represent the parent service of the veteran. In this ceremony, they will include the folding and presenting of the American flag to their next of kin while playing Taps. If available, Taps will be performed by a bugler; otherwise, a recording will be played. Finally, the veteran's parent service representative presents the American flag. Strang Funeral Chapel & Crematorium handles military funeral honors for many of our clients in Grayslake, IL, and surrounding communities.
Military Funeral Honors Eligibility
Eligibility for military funeral honors are as follows:
Active duty military members or in the selected reserve
Former military members who served in active duty, departing on conditions other than dishonorable
Former military members who have completed one term of enlistment or initial obligated service under the selected reserves, having departed in conditions other than dishonorable
Verifying Your Eligibility
In order to verify eligibility for the veteran's funeral honors, families must provide DD-214 discharge papers. If this form is not available, you may show any discharge document that displays a leave other than dishonorable. You can find the DD-214 form online at the National Archives. There, they have plenty of information on helping you correctly file your forms and get the assistance you need to make the process easier. The forms are free, and you can fill them out online to then print and mail them. For additional questions or information, feel free to contact the U.S. Department of Veterans Affairs at 800-827-1000.
How Do I Request Military Funeral Honors?
Military funeral honors are an aspect taken very seriously by funeral homes and directors. When you speak to your director, they will ask you about the deceased and their requirements for a proper memorial. During this time, the funeral director will do the work for you, contacting the proper channels to orchestrate a military funeral honor.
What Does a Funeral Home and Director Do?
Funeral homes are especially caring and empathetic during this time of grief, contacting the appropriate military services for you and arranging the honors detail so you can spend time with your loved ones. Additionally, the funeral home and director will work with you to receive federal and state burial benefits. Finally, they take care of all the proceedings for the memorial service, including coordinating the burial in a veteran's cemetery or other location, securing Presidential Memorial Certificates, and completing the appropriate application for a veteran marker. The Department of Veterans Affairs National Cemetery Administration cemetery staff can also assist with funeral planning. However, it is advised to go with a funeral director. Professional funeral homes, such as Strang Funeral Chapel & Crematorium, expedite processes while allowing you time to grieve in your own way, taking care of the paperwork, and providing you a proper memorial.
Pay Attention to Your Benefits
Because military benefits seem to always be changing, it's important that you stay on top of your information. Save all of your documents in a secure place. Every bill from healthcare may be eligible to help your cause. The easiest way to stay in the know for military benefits is by signing up for a free Military.com membership. They take care of the hassle by sending you the latest benefits and information directly to your inbox. They'll also help you with access to up-to-date pay charts and other helpful resources.
Where Can I Obtain More Information?
There are plenty of resources to help you out during this time. Visit the official military funeral honors website here for help with making prearrangements and going through the proper channels for filing the necessary paperwork. Strang Funeral Chapel & Crematorium has been celebrating life since 1898. We provide proper military funeral honors for those in Grayslake, IL. Our caring directors take great comfort in knowing that we keep you in mind while you grieve. There are a lot of moving parts during a funeral, from guests to paperwork to proceedings. This gets extrapolated when involving a military service. Strang Funeral Chapel takes special care to make you as comfortable as possible while taking care of the arrangements necessary for a military funeral honors service. We'll make all the arrangements, allowing you additional time with your loved ones. For more information, don't hesitate to give us a call in your time of need.