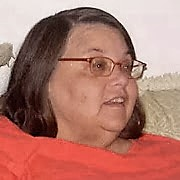 Deborah A. Billeck
Published July 23,2016
Obituary's Biography:
Deborah Ann Billeck passed away at the age of 64 on July 20, 2016. Beloved Daughter of Elaine Billeck and the late Frank Billeck. Loving Mother of Hilary Clostermery, Althea Smith, Megan Merriman and Emilie Clostermery. Proud Grandmother to Milo, Silas, Ellie and Cora. She is survived by nine siblings: William (Bill), Denise, Frank, Robert (Duck), Donna, Diane (Sam) Mary, Bernadette & Dominick (Nick). A treasured friend to many. She was a graduate of Grayslake High School (1970) and Northern Illinois University, DeKalb (1974). A celebration of her life will be held on Saturday, July 23rd, beginning at noon at the home of Althea and Brian Smith
In lieu of flowers, the family is accepting donations to offset final costs.
Please send correspondence to:        531 Lake Plumleigh Way
                                                            Algonquin, IL 60102
Arrangements by Strang Funeral Chapel & Crematorium