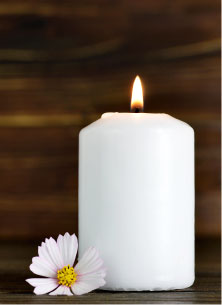 Penny Hammitt
Published February 02,2020
Obituary's Biography:
Penny Hammitt, 74, a resident of Round Lake Beach, passed away Friday, January 31, 2020 in Libertyville after a long illness. She was born November 17, 1946 in Chicago to Rex and MaeBelle Brennen.
Penny loved to laugh and did every day. She loved her family, her dogs, shopping, and singing badly especially in public. She enjoyed watching tennis, NASCAR and the Dallas Cowboys. She was a roller coaster rider, frequent zoo visitor and a baking genius. She always decorated to the extreme for Halloween and Christmas, and always had flowers in bloom.
Penny is survived by her children, Carrie (Brett Culcari) Rolseth of Lake Villa, David Rolseth of Genoa City, WI, Mickey (Vigen) Ghazarian of Angola, Africa, Jamie Rolseth of Round Lake Beach; niece, Donna Behner; grandchildren, Maggie, John and Kevin Rolseth, and Cassandra Muller; and great grandchildren, Owen, Abigail, and Finnegan. She was preceded in death by her husband, Robert Hammitt and brother, Edward Wadarczyk.
A visitation is scheduled for Thursday, February 6, 2020 from 4:00pm until 7:00pm at Strang Funeral Chapel & Crematorium 410 E. Belvidere Rd. Grayslake, IL 60030.  Interment will be held privately. For more information, please contact (847)223-8122 or log onto www.strangfuneral.org.