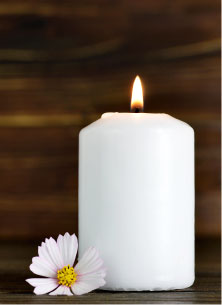 Nancie R. Mitchell
Published May 02,2022
Obituary's Biography:
Nancie R. Mitchell, 78, a resident of Round Lake, passed away April 27, 2022 at her home. She was born April 5, 1944 in Wyandotte, MI to Natalie and William Mitchell.
Longtime Glenview resident, Nancie was extremely proud of her local heritage and enjoyed diving into genealogy. An avid learner, she obtained not only her Bachelors in Psychology from Northern Illinois Univ. but a paralegal degree from Mallinckrodt and a Masters degree from Rosary College. Nancie loved sports and was a big Cubs, Bulls and Bears fan.
Nancie is survived by her mother Natalie Haupt, her daughters Susannah (Luciano) Boullon, Stephanie Boesel, and Sarah Simons, her grandchildren Meredith Dinehart, Mackenzie Boullon, Allyson Boullon, Kolby Boesel, and Tyler Boesel, her great-grandchildren Aurora Wells, Griffyn Wells, and Liam Wells, and her siblings Scott (Sandy) Mitchell, Kathy Shine, Holly Haupt, Ed (Irene) Haupt, and Ellen (Tony) Myers. She was preceded in death by her father William Mitchell and her second father Leonard Haupt.
All funeral arrangements were privately held and entrusted to Strang Funeral Chapel & Crematorium 410 E. Belvidere Rd. Grayslake, IL 60030. For more information, please call (847) 223-8122 or visit www.StrangFuneral.org.