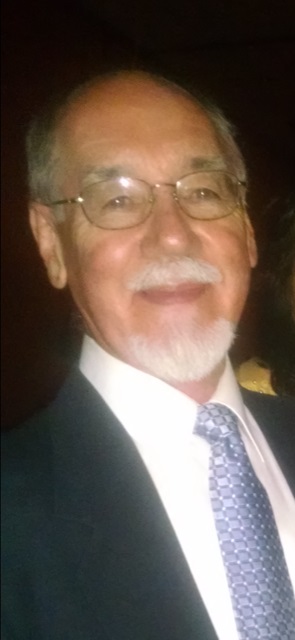 Michael Kinahan
Published March 30,2021
Obituary's Biography:
Michael William Kinahan, 81, a resident of Grayslake, passed away on Sunday, March 28, 2021 at his home. He was born on September 25, 1939 in Ireland to William and Elizabeth (nee Kelly) Kinahan. Michael emigrated from Ireland in 1957, at the age of 17, and married Kathleen Faloon at the age of 21. They had four children and raised them with much support from Kathleen's mother, aunt and uncle, with whom they were very close. Michael began working at Deringer Manufacturing in 1959, in the mechanical engineering field, where he remained for more than 40 years until he retired. He was a devoted father. His quiet strength made his children feel safe and cared for, always.
Michael was a lover of nature and enjoyed walking his beloved dog and longtime companion, Charlie. He spent much time reading the classics, particularly Charles Dickens, and finishing the Tribune crossword puzzles daily. He was also a dedicated fan of the White Sox and Notre Dame Football. He will be dearly missed by his friends, family and all who knew him.
Michael is survived by Kathleen Kinahan; his children, Mary (Kevin) Grampo of Grayslake, William (Kathi) Kinahan of Lake Villa, Elizabeth (David) Kinahan-Schafer of Libertyville, and Eoin (Cortney) Kinahan of Cary, NC; his eight grandchildren; his family in Ireland, including his brothers, Thomas (Nuala) Kinahan, Joseph (Marion) Kinahan and Gerard (Frances) Kinahan; and numerous nieces and nephews that he was very fond of. He was preceded in death by his parents; his brother, James; and his beloved Uncle Tommy.
A visitation and memorial service is scheduled for Monday, April 5, 2021 from 4:00pm until 7:00pm with the memorial service commencing at 7:00pm at Strang Funeral Chapel & Crematorium, 410 E. Belvidere Rd. Grayslake, IL. In lieu of flowers, please consider a donation to Catholic Relief Services or Doctors Without Borders. For information, call 847-223-8122 or visit www.strangfuneral.org.
Dad, there's no way to thank you for all of the sacrifices you made for us and the support you gave us our whole lives. We will truly miss your wonderful St. Patrick's Day corned beef and cabbage dinners and fry for breakfast! Our family gatherings will never be the same. Please know, Dad, how much you are loved and that you will be forever in our hearts. –Mary, Bill, Liz and Eoin.