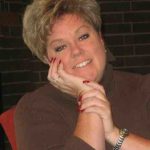 Kimberly Ann Hix (Kim), age 53, formerly of LITH, Elgin, Park Ridge, Arlington Heights, and most recently Grayslake, IL, passed away Saturday, August 25, 2018 in St. John's, Newfoundland, Canada, her "favorite place on the planet".  
Kim graduated from St. Edward's Catholic High School in 1983; received an Associate's Degree in Accounting from Elgin Community College, launching her into her chosen profession.  Kim had worked for Santa Fe Railroad, Rand McNally, DARC Corp., Aramark at the Universities of Chicago, and recently for UL in Northbrook, IL. 
She had a passion for reading, photography, music and dance, mainly ballet and tap.  She was on the board for the Chicago Tap Theater, and would also participate in the "Do It Yourself Messiah" for several years during the Christmas Season.  On February 2, 2006, Kim was introduced to a Celtic Rock Band from, as lead singer Alan Doyle would say, "The tropical island of Newfoundland", Great Big Sea, and she never looked back.  Due to her interest in their music, she attended over 200 (I believe the exact number is 211, but who's counting) Great Big Sea concerts and literally made hundreds of friends over a 12 year period of time from within the United States and Canada. 
Kim had a smile that was so welcoming and would light up any room, a robust laugh, and an enormous, caring and gentle heart, not to mention her outstanding sense of humor, witty charm and occasionally maddening stubbornness.   Kim was not just a sister, an aunt, a friend, a co-worker, a niece, or a cousin.  She was someone everyone looked forward to seeing, and picking up conversations where they left off as if time stood still.  Her motto was "Live with no excuses; love with no regrets", and that she did.  She lived every day to the fullest and always found something positive in each and every day to share.  In reference to meeting people, she believed that strangers are friends at we haven't yet met.
Kim is survived by her sister, Jennifer Hinners (Hix), and her nephew Zachery Hinners and her niece Emily Hinners.  She was preceded in death by her parents, Paul Davis Hix and Bonnie Lee Mary Hix (Nockels) and her grandparents.
Visitation will be from 4:00 – 8:00 at Strang Funeral Chapel & Crematorium LTD., 410 E. Belvedere Rd., Grayslake IL and a memorial mass will be held at St. Paul the Apostle Catholic Church, 6401 Gages Lake Rd., Gurnee, IL at 10:30 am, with visitation from 9:30 – 10:30.  A luncheon will follow mass.
In lieu of flowers, please make donations to the Chicago Tap Theater (http://chicagotaptheatre.com) or the Kim Hix Memorial Fund for the Newfoundland & Labrador Folks Art Society (http://www.gofundme.com/Kim-Hix-memorial-fund) 
Hugh Rowland Tassey, age 91, formerly of Wilmette, El Cerrito, California and recently Grayslake, Il. Beloved husband to the late Janice nee Head for 35 years and Barbara, nee Belcher for 26 years. Adored father to Barbara (Matt) Houser, Ann (Marty) Tyler, Katherine Heinz, William Tassey and Joan Tassey. Doting grandfather to Emily (Chris) Murphy, Courtney Tyler, James Jacobs, Hannah Stahl and Daniel Tassey. He is preceded in death by his sister, Dorothy Brunson. Hugh served in the Navy 1945-46 aboard the USS Warton returning to attend and graduate from Occidental College (1950) where he made lifelong friends. He had a successful career in public relations at Proctor & Gamble, Montgomery Wards, Amsted Industries and the Veterans Administration. Hugh was a voracious consumer of books, media, music and the next irresistible gadget on Amazon. He will be remembered as a thoughtful, curious and creative thinker and writer who had a fierce loyalty to family and friends. For information, please call 847-223-8122 or go to www.strangfuneral.org.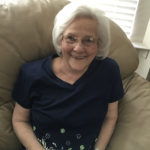 Patricia Jean (Stocking) Chapman-Burkel, 90, passed away Wednesday, September 5, 2018, in Grayslake, IL. She was born March 22, 1928 in Detroit, MI to Corrine and Vernon Hall. Patricia often said she was living the "life of riley". She loved horses, art, fashion, music, and dancing. Patricia is survived by her children James (Matilda) Chapman, MaryEllen (David) Duncan, Michael (Brenda) Chapman, Patrice (David) Taube, Theresa (Steve) Wiley, William Chapman, Cecilia Gerber, Caroline Arbour, and Christopher (Sherry) Chapman, her 15 grandchildren, 5 great-grandchildren, and her brothers Jerome Stocking and John Stocking. She was preceded in death by her husband Norb, and her brothers Tom, Jim, and Vincent. A mass of Christian burial will take place Friday September 14, 2018 at St. Elizabeth Church 506 North Union St. Tecumseh, MI 49286 at 11:00am with a luncheon to follow. In lieu of flowers, the family requests donations be made to Arbor Hospice or the Salvation Army. All funeral arrangements were entrusted to Strang Funeral Chapel & Crematorium 410 E. Belvidere Rd. Grayslake, IL 60030. For more information on services, call (847) 223-8122, log onto www.strangfuneral.org or view our facebook page.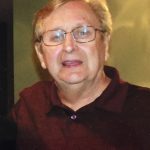 Thomas L. Furmanek, 72, a resident of Round Lake, IL, passed away Friday, September 7, 2018 at his home. He was born September 22, 1945 in Chicago, IL to William and LaVerne Furmanek. Thomas was a veteran having served for the US Navy. Thomas is survived by his children Erich (Tracey) Sutherland and Jennifer Govea, his grandchildren Heather (David) Holzrichter, Kristie (Juan) Carbajal, Craig (Holly) Sutherland, Madison Govea, and Payton Govea, and his great-grandchildren Aubrey, Grayson, Joakim, Charlotte, Tatum, Gabe, Garrison, Gracie, and Erich. He was preceded in death by his parents, his brother Dennis, and his son-in-law John.  Please wear Chicago White Sox shirts and gear to a visitation scheduled for Saturday, September 15, 2018 from 2:00pm until 6:00pm with a memorial service commencing at 6:00pm at Strang Funeral Chapel & Crematorium 410 E. Belvidere Rd. Grayslake, IL 60030. Interment will be held privately. For more information on services, call (847) 223-8122, log onto www.strangfuneral.org, or log onto our facebook page.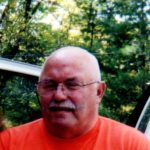 Robert was born on March 30, 1940 in Waukegan, Il. to Jonas C Fugett and Rosetta Yepsen Fugett. He passed away peacefully Friday, August 31st at Journey Care Hospice in Glenview, Illinois. He graduated from Warren Township High School in 1958, where he was an outstanding athlete in Football, Baseball and Basketball. He also met and dated his girlfriend Delora (Murt) Kerley at Warren and they ended up getting married in March of 1960 and have been married for 58 years. Survivors include his wife, Murt; sons, Mark, Bobby (Karen) and Joby; grandchildren, Jason, Michelle, Julianne, Miranda, Abby and Jamie. Also 9 great grandchildren, Cristian, Antonio, Carlito, Jaxson, Austin, Jeremy, Cameron, Natalie, Madison and Nathan who will be born in November. He is also survived by his Sister, Patricia Gragg, in Denver and many nieces and nephews. He retired from Rinella Beverage (Budweiser) after 37 years of service, then worked for Tollway for 5 years and then 10 years at Millburn School as a bus driver and took care of maintenance for buses. He loved to hunt and fish and was a die hard Greenbay Packer fan. Visitation will be at Strang Funeral Chapel, 410 E. Belvidere Road, Grayslake on Wednesday, September 5, 2018 from 4:00 p.m. until 8:00 p.m. and a funeral service will be held at the funeral chapel on Thursday, September 6, 2018 at 10:30 a.m. Our family would like to extend our thanks to Journey Care staff for the wonderful care that they gave Bob and all the help they gave us.